Work is due to begin soon on Stage 2 of the Greenslade Reserve stormwater project, which includes lowering the sportsfield and creating an urban wetland (part of the Te Ara Awataha greenway).
Stage 2 was due to be delayed but can now proceed, as it is part of the wider Northcote Development project that has received "Shovel-Ready" funding from the Government.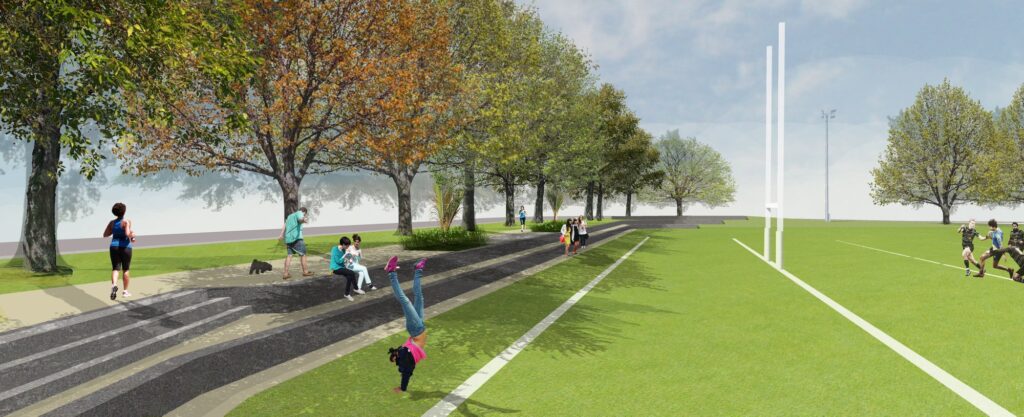 Works include lowering the sportsfield and the installation of an improved stormwater system to reduce the risk of flooding in the surrounding area including the town centre.
The following new amenities will also be included as part of this project:
a flourishing urban wetland
a high-performance sports field
new terraced seating, BBQ area and walkway.
During construction, there will be no access to the reserve. Works are anticipated to be complete mid-2021.
To find out more, or to receive project updates, email: northcote@piritahi.nz